Visit A Top Ten Wine Destination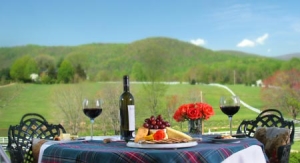 Washington, Va., is surrounded by clusters of wineries and vineyards, most family-owned and all with the distinctive character of fine wine. It is no wonder that Wine Enthusiast Magazine has named Virginia one of the top 10 best wine travel destinations along with regions in Italy, New Zealand, Spain, France, Hungary, Germany, Chile and two in California.
Make Washington your destination to sample what the experts are saying about Virginia wine. Our area winemakers are proud to take you on a tour of their wineries and vineyards and share with you a sampling of their wines in their tasting rooms. As Travel & Leisure's Bruce Schoenfeld said, Virginia "should be on the must-visit list of any adventurous wine traveler."
The two wineries listed below – Little Washington Winery and Gadino Cellars are closest to the Town of Washington and are among a dozen or so nearby. Also nearby is the Copper Fox Distillery in Sperryville – home to Wasmund's single malt whiskey – where scheduled tours and presentations offer insight into the distilling process.
Wine Tours
For wine lovers who don't want to drink and drive, ask one of the wineries for a recommendation for a chauffeured tour.
Family wineries are an integral part of the delightful patchwork of farmland in Rappahannock.
Clinging to our stony hillsides, the vineyards of Rappahannock produce a generous crop of native American, hybrid, and vinifera grapes with each harvest. Each winery's tasting room offers sampling opportunities, light foods, wines and wine accessories for sale.
Gadino Cellars

92 Schoolhouse Road
Washington, Virginia 22747
www.gadinocellars.com
| 540.987.9292
Hours: Fridays, Saturdays, Sundays & Mondays: 11:30 am to 5 pm. Sat. open until 6 pm.
Slip away to the quiet, beautiful countryside of Rappahannock County, only an hour's drive from Northern Virginia, and feel like one of "La Famiglia" at this family-owned and -operated winery. Relax with fine wines crafted from small lots of hand-picked grapes, artisan cheeses and local beef summer sausage in an Italian-inspired tasting room or on the expansive deck overlooking the gardens, the vineyards and the Blue Ridge Mountains. Tours of the wine cellar are available upon request. Gadino Cellars also has two new regulation size bocce ball courts for customers to use when they visit the winery tasting room. Join the latest craze with this fun Italian game. Bocce ball sets can be checked out by anyone 21 or older at the tasting bar to add a new dimension to your wine tasting experience. Gadino Cellars is making the world a better place…one glass at a time!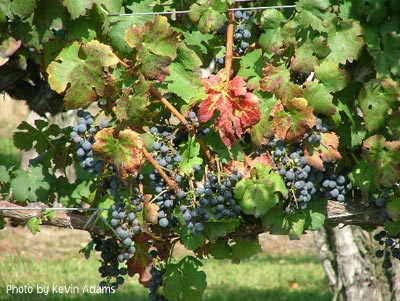 Little Washington Winery
72 Christmas Tree Lane
P.O. Box 125
Washington, VA 22747
Hours: 11 am – 5 pm Friday-Monday
www.littlewashingtonwinery.com | 540.987.8330
Tucked into the edge of the majestic Blue Ridge Mountains of Shenandoah National Park, Little Washington Winery is near Washington, Virginia, the town George Washington surveyed in 1749. You'll know in an instant why George chose this special place to bear his name – the panoramic vistas are incredible here … and the wine is pretty good too! Come enjoy wine and panoramic views of the Blue Ridge with a picnic on our vista deck. Or, relax in the shade of our backyard forest on our shade deck. We have picnic fare and hiking provisions available for purchase on-site. Check our website weekly for events and wine offerings.
Quievremont Wines
115 Reality Farm Ln
Washington, VA 22747
Wine tastings by appointment only
www.quievremont.com | 540.987.3192
Located in the lush Blue Ridge Mountain foothills at the center of Reality Farm, Quievremont vineyard is the latest addition to the farm established circa 1753. The wine's name derives from old French meaning goat hill, and is appropriate to the vineyard's setting amidst the farm's cattle and goat herds. The vines enjoy an ideal micro-climate, with plenty of sunshine, gentle breezes and fine soils, producing grapes that yield memorable wines with unique characteristics.