Lodging | Hospitality reigns in Little Washington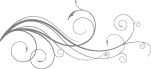 While The Inn at Little Washington maintains the highest ranking in accommodations and service with its Five Stars and Five Diamonds, all of our innkeepers pride themselves on their exceptional hospitality.
Each of the three bed and breakfasts in the heart of the town's Historic District has its own uniqueness, and the one thing in common is that our innkeepers will do their utmost to make your stay a memorable one. They prepare and serve the most scrumptious breakfasts to be found on any culinary map.
When you stay in one of our bed and breakfasts – whether it is the Foster Harris House, The White Moose Inn or The Gay Street Inn , walk around the village and visit the others to see the individual tastes and distinctive touches of each one.
We look forward to having you stay with us soon.