Dining Washington Style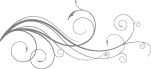 George Washington, legend has it, danced in the ballroom of what is now part of The Inn at Little Washington, only back then he couldn't have known that the town he laid out in 1749 would one day be anchored by one of the world's most famous restaurants and inns.
Here, gracing the corner of Middle and Main streets, its colorful flags rippling in the breeze, is the first restaurant and lodging establishment in the U.S. to achieve the Five Star, Five Diamond status for both its dining room and its lodging. Over the last three decades, The Inn at Little Washington has won one accolade after another. The 2020 Michelin Guide awarded The Inn at Little Washington its highest accolade of Three Stars, reserved for "exceptional cuisine worth a special journey." The Inn remains the first and only Three Star restaurant in The Nation's Capital and the only Michelin rated restaurant in Virginia. Chef Patrick O'Connell is the recipient of 6 James Beard awards including the 2019 recipient of the James Beard Lifetime Achievement Award. The Restaurant has also received AAA's Five Diamond Award and Forbes Five Star Award, each for 32 consecutive years, making it the longest tenured recipient in the history of both programs. The Inn also received the Wine spectator Grand award for the 26th consecutive year, making it only 1 of 100 wine programs in the world to receive the distinction.
-On Gay Street, just across from both theatres, is Tula's Restaurant & Bar, a delightful restaurant sought after by locals and visitors alike. Located at the corner of Gay and Jett streets, .Tula's menu features American Rustic Cuisine and its fine dining embraces the farm-to-table concept in a friendly atmosphere. Relax at the bar over cocktails, craft beers or wine or dine looking at the picturesque village through Tula's big glass windows. Pet-friendly patio is popular in good weather.
The Inn at Little Washington
Middle and Main Street
Washington, Virginia 22747
540.675.3800 |
www.theinnatlittlewashington.com
Washington, D.C.'s top rated restaurant in all categories in the Zagat Restaurant Survey. A member of Relais & Chateaux. Awarded Mobile Travel Guide's Five Star and AAA's Five Diamond awards. The dining rooms are a wondrous cocoon of luxury. The chef's creations arrive course after course more dazzling than the last. Award winning 14,000 bottle wine cellar includes the finest offerings from Bordeaux, Burgundy, California and Virginia.
Tula's Restaurant and Bar
311 Gay Street
PO Box 82
Washington, VA 22747
540.675.2223 |
www.tulasrestaurantandbar.com
Hours: Sun/Mon/Thur 11 a.m. – 8 p.m.; Fri/Sat 8 a.m. – 9 p.m.; Tue/Wed Closed
Tula's Restaurant and Bar offers rustic American food, exciting wines, craft beers, and fun with locals and visitors alike. Come join us and enjoy sophisticated country life at its best.
Foster Harris House
189 Main Street
PO Box 333
Washington, VA 22747
540.675.3757
www.fosterharris.com
Friday and Saturday evenings by reservation.
The Foster Harris House invites you to enjoy seasonal culinary delights and experience a six-course dinner in an intimate, 10-seat dining room. The prix fixe menu changes weekly and highlights local ingredients. To make a reservation, please call Klaus at 540.675.3757 or book online at
FosterHarris.com/Dinner
.