Lodging | Hospitality reigns in Little Washington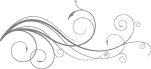 While The Inn at Little Washington maintains the highest ranking in accommodations and service with its Five Stars and Five Diamonds, all of our innkeepers pride themselves on their exceptional hospitality.
Each of the three bed and breakfasts in the heart of the town's Historic District has its own uniqueness, and the one thing in common is that our innkeepers will do their utmost to make your stay a memorable one. They prepare and serve the most scrumptious breakfasts to be found on any culinary map.
When you stay in one of our bed and breakfasts – whether it is the Foster Harris House, or The Gay Street Inn , walk around the village and visit the others to see the individual tastes and distinctive touches of each one.
We look forward to having you stay with us soon.
[fullwidth backgroundcolor="" backgroundimage="" backgroundrepeat="no-repeat" backgroundposition="left top" backgroundattachment="scroll" video_webm="" video_mp4="" video_ogv="" video_preview_image="" overlay_color="" overlay_opacity="0.5″ video_mute="yes" video_loop="yes" fade="no" bordersize="0px" bordercolor="" borderstyle="" paddingtop="20px" paddingbottom="20px" paddingleft="0px" paddingright="0px" menu_anchor="" equal_height_columns="no" hundred_percent="no" class="" id=""][one_half last="no" spacing="yes" background_color="" background_image="" background_repeat="no-repeat" background_position="left top" border_size="0px" border_color="" border_style="" padding="" class="" id=""][fusion_text]
Foster Harris House
P.O. Box 333
189 Main Street
Washington, Virginia
22747 540.675.3757 | www.fosterharris.com
Tranquil 1900 Country Victorian bed & breakfast. Mountain views, fireplaces, whirlpool, private baths, full breakfast.
[/fusion_text][/one_half][one_half last="yes" spacing="yes" background_color="" background_image="" background_repeat="no-repeat" background_position="left top" border_size="0px" border_color="" border_style="" padding="" class="" id=""][fusion_text]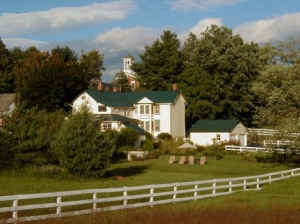 [/fusion_text][/one_half][/fullwidth][fullwidth backgroundcolor="" backgroundimage="" backgroundrepeat="no-repeat" backgroundposition="left top" backgroundattachment="scroll" video_webm="" video_mp4="" video_ogv="" video_preview_image="" overlay_color="" overlay_opacity="0.5″ video_mute="yes" video_loop="yes" fade="no" bordersize="0px" bordercolor="" borderstyle="" paddingtop="20px" paddingbottom="20px" paddingleft="0px" paddingright="0px" menu_anchor="" equal_height_columns="no" hundred_percent="no" class="" id=""][one_half last="no" spacing="yes" background_color="" background_image="" background_repeat="no-repeat" background_position="left top" border_size="0px" border_color="" border_style="" padding="" class="" id=""][fusion_text]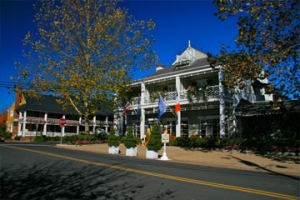 [/fusion_text][/one_half][one_half last="yes" spacing="yes" background_color="" background_image="" background_repeat="no-repeat" background_position="left top" border_size="0px" border_color="" border_style="" padding="" class="" id=""]
[fusion_text]The Inn at Little Washington
Middle and Main Street
Washington, Virginia 22747
540.675.3800 | www.theinnatlittlewashington.com
America's first Five Star, Five Diamond Inn and Washington, D.C.'s top rated restaurant in all categories in the Zagat Restaurant Survey. A member of Relais & Chateaux.[/fusion_text][/one_half][/fullwidth][fullwidth backgroundcolor="" backgroundimage="" backgroundrepeat="no-repeat" backgroundposition="left top" backgroundattachment="scroll" video_webm="" video_mp4="" video_ogv="" video_preview_image="" overlay_color="" overlay_opacity="0.5″ video_mute="yes" video_loop="yes" fade="no" bordersize="0px" bordercolor="" borderstyle="" paddingtop="20px" paddingbottom="20px" paddingleft="0px" paddingright="0px" menu_anchor="" equal_height_columns="no" hundred_percent="no" class="" id=""][one_half last="no" spacing="yes" background_color="" background_image="" background_repeat="no-repeat" background_position="left top" border_size="0px" border_color="" border_style="" padding="" class="" id=""][fusion_text]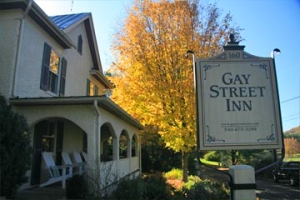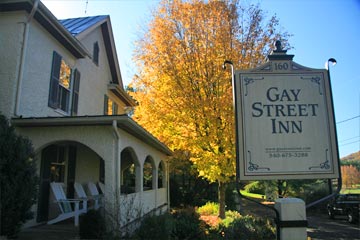 [/fusion_text][/one_half][one_half last="yes" spacing="yes" background_color="" background_image="" background_repeat="no-repeat" background_position="left top" border_size="0px" border_color="" border_style="" padding="" class="" id=""]
[fusion_text]Gay Street Inn Bed and Breakfast
160 Gay Street
Washington, Virginia 22747
540.316.9220 | www.gaystreetinn.com
Mountain views, relaxing quiet in the heart of the historic district. Comfortable antique-filled rooms with full breakfast and famous Gay Street muffins for your enjoyment.[/fusion_text][/one_half][/fullwidth][fullwidth backgroundcolor="" backgroundimage="" backgroundrepeat="no-repeat" backgroundposition="left top" backgroundattachment="scroll" video_webm="" video_mp4="" video_ogv="" video_preview_image="" overlay_color="" overlay_opacity="0.5″ video_mute="yes" video_loop="yes" fade="no" bordersize="0px" bordercolor="" borderstyle="" paddingtop="20px" paddingbottom="20px" paddingleft="0px" paddingright="0px" menu_anchor="" equal_height_columns="no" hundred_percent="no" class="" id=""][one_half last="no" spacing="yes" background_color="" background_image="" background_repeat="no-repeat" background_position="left top" border_size="0px" border_color="" border_style="" padding="" class="" id=""][fusion_text]The White Moose Inn
291 Main Street/P.O. Box 433
Washington, Virginia 22747
540.675.1145 | www.whitemooseinn.com
A hip, modern approach to the historic country Inn.  The White Moose Inn (circa 1837) combines calm with luxury.  Features include a large terrace with mountain views, rooms with vaulted ceilings, crisp clean designs and a location just steps from the famous Inn at Little Washington.[/fusion_text][/one_half][one_half last="yes" spacing="yes" background_color="" background_image="" background_repeat="no-repeat" background_position="left top" border_size="0px" border_color="" border_style="" padding="" class="" id=""][fusion_text]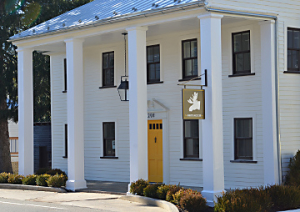 [/fusion_text][/one_half][/fullwidth][fullwidth backgroundcolor="" backgroundimage="" backgroundrepeat="no-repeat" backgroundposition="left top" backgroundattachment="scroll" video_webm="" video_mp4="" video_ogv="" video_preview_image="" overlay_color="" overlay_opacity="0.5″ video_mute="yes" video_loop="yes" fade="no" bordersize="0px" bordercolor="" borderstyle="" paddingtop="20px" paddingbottom="20px" paddingleft="0px" paddingright="0px" menu_anchor="" equal_height_columns="no" hundred_percent="no" class="" id=""][one_half last="no" spacing="yes" background_color="" background_image="" background_repeat="no-repeat" background_position="left top" border_size="0px" border_color="" border_style="" padding="" class="" id=""][fusion_text]
[/fusion_text][/one_half][one_half last="yes" spacing="yes" background_color="" background_image="" background_repeat="no-repeat" background_position="left top" border_size="0px" border_color="" border_style="" padding="" class="" id=""]
[fusion_text]Fairlea Farm Bed & Breakfast
636 Mt. Salem Avenue
Washington, Virginia 22747
540.675.3679 | www.fairleafarm.com
Our guests enjoy spectacular Blue Ridge mountain views, lush pasture land. Fairlea Farm has the advantage of being a working sheep and cattle farm within two blocks of the center of the historic village of Little Washington. We offer warm hospitality and a sumptuous, homemade country breakfast in our fieldstone manor house, located just 75 minutes from Washington, DC.[/fusion_text][/one_half][/fullwidth][fullwidth backgroundcolor="" backgroundimage="" backgroundrepeat="no-repeat" backgroundposition="left top" backgroundattachment="scroll" video_webm="" video_mp4="" video_ogv="" video_preview_image="" overlay_color="" overlay_opacity="0.5″ video_mute="yes" video_loop="yes" fade="no" bordersize="0px" bordercolor="" borderstyle="" paddingtop="20px" paddingbottom="20px" paddingleft="0px" paddingright="0px" menu_anchor="" equal_height_columns="no" hundred_percent="no" class="" id=""][one_half last="no" spacing="yes" background_color="" background_image="" background_repeat="no-repeat" background_position="left top" border_size="0px" border_color="" border_style="" padding="" class="" id=""]